Source for tire and wheel application fitment data
Last Update: Dec. 6, 2023, 8:07 a.m.
Search Form for vehicle model, tire size or rims

Choose a tab below to get fitment data for your vehicle or to find vehicles matching your criteria.
2010 BMW X6

Wheel fitment guide

Find out what wheels and tires fit 2010 BMW X6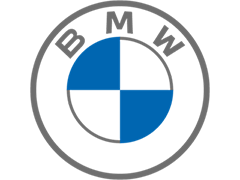 Please select the 2010 BMW X6 vehicle modifications below and check tables to get wheel size, tire size, bolt pattern (PCD), rim offset and other wheel fitment parameters. If necessary, you can filter them by sales distribution region.
BMW X6
I (E71) [2008 .. 2012]
Generation
Filter by region:
2010 BMW X6

I (E71) [2008 .. 2012] - Modifications
BMW X6 I (E71) [2008 .. 2012]
ActiveHybrid X6
479 hp
Generation

: I (E71) [2008 .. 2012]

Production

: [2009 .. 2012]

Sales regions

:

Europe

,

Russia+

Power

:

479 hp

|

357 kW

|

485 PS

Engine

: 4.4 L,

, Hybrid
Center Bore / Hub Bore

:

front axle:

74.1mm

rear axle:

72.6mm

Wheel Fasteners

: Lug bolts
mm

mm

inches

kg

lb

bar

psi

OE

275/40ZR20

106W




315/35ZR20

110W

10Jx20 ET40




11Jx20 ET37

38 - 42

35 - 39

180
189 7.09
7.44
13.6
14.8 30.0
32.7

2.2

32

255/50R19

107V




255/50R19

107V

9Jx19 ET48




9Jx19 ET18

175
145 6.89
5.71
14.2
14.2 31.2
31.2
2.2
2.4 32
35

255/50R19

107V




285/45R19

111V

9Jx19 ET48




10Jx19 ET21

175
161 6.89
6.34
14.2
14.8 31.2
32.5

2.2

32

255/50R19

107H




255/50R19

107H

9Jx19 ET48




9Jx19 ET18

175
145 6.89
5.71
14.2
14.2 31.2
31.2
2.2
2.4 32
35

275/40R20

106V




315/35R20

110V

10Jx20 ET40




11Jx20 ET37

180
189 7.09
7.44
13.6
14.8 30.0
32.7

2.2

32

285/35ZR21

105W




325/30ZR21

108W

10Jx21 ET40




11.5Jx21 ET38

180
197 7.09
7.76
13.6
14.7 30.0
32.3
2.2
2.3 32
33
BMW X6 I (E71) [2008 .. 2012]
ActiveHybrid X6
480 hp
Generation

: I (E71) [2008 .. 2012]

Production

: [2010 .. 2012]

Sales regions

:

USA+

,

Canada

Power

:

480 hp

|

358 kW

|

487 PS

Engine

: 4.4 L,

, Hybrid
Center Bore / Hub Bore

:

front axle:

74.1mm

rear axle:

72.6mm

Wheel Fasteners

: Lug bolts
mm

mm

inches

kg

lb

bar

psi

OE

275/40ZR20

106W




315/35ZR20

110W

10Jx20 ET40




11Jx20 ET37

38 - 42

35 - 39

180
189 7.09
7.44
13.6
14.8 30.0
32.7

2.2

32

255/50R19

107V




255/50R19

107V

9Jx19 ET48




9Jx19 ET18

175
145 6.89
5.71
14.2
14.2 31.2
31.2
2.2
2.4 32
35

255/50R19

107V




285/45R19

111V

9Jx19 ET48




10Jx19 ET21

175
161 6.89
6.34
14.2
14.8 31.2
32.5

2.2

32

255/50R19

107H




255/50R19

107H

9Jx19 ET48




9Jx19 ET18

175
145 6.89
5.71
14.2
14.2 31.2
31.2
2.2
2.4 32
35

275/40R20

106V




315/35R20

110V

10Jx20 ET40




11Jx20 ET37

180
189 7.09
7.44
13.6
14.8 30.0
32.7

2.2

32

285/35ZR21

105W




325/30ZR21

108W

10Jx21 ET40




11.5Jx21 ET38

180
197 7.09
7.76
13.6
14.7 30.0
32.3
2.2
2.3 32
33
BMW X6 I (E71) [2008 .. 2012]
ActiveHybrid X6 (AAA-FH44)
479 hp
Model Code / Japan

: AAA-FH44

Generation

: I (E71) [2008 .. 2012]

Production

: [2010 .. 2012]

Power

:

479 hp

|

357 kW

|

485 PS

Engine

:

, Hybrid
Center Bore / Hub Bore

:

front axle:

74.1mm

rear axle:

72.6mm

Wheel Fasteners

: Lug bolts
mm

mm

inches

kg

lb

bar

psi

OE

106W




110W




38 - 42

35 - 39

180
189 7.09
7.44
13.6
14.8 30.0
32.7

2.2

32

107H




107H




175
145 6.89
5.71
14.2
14.2 31.2
31.2
2.2
2.4 32
35

107V




111V




175
161 6.89
6.34
14.2
14.8 31.2
32.5

2.2

32

107V




107V




175
145 6.89
5.71
14.2
14.2 31.2
31.2
2.2
2.4 32
35

106V




110V




180
189 7.09
7.44
13.6
14.8 30.0
32.7

2.2

32

105W




108W




180
197 7.09
7.76
13.6
14.7 30.0
32.3
2.2
2.3 32
33
BMW X6 I (E71) [2008 .. 2012]
xDrive30d
241 hp
Generation

: I (E71) [2008 .. 2012]

Production

: [2010 .. 2012]

Sales regions

:

Europe

,

Russia+

Power

:

241 hp

|

180 kW

|

245 PS

Engine

: 3.0 L,

, Diesel
Center Bore / Hub Bore

:

front axle:

74.1mm

rear axle:

72.6mm

Wheel Fasteners

: Lug bolts
mm

mm

inches

kg

lb

bar

psi

OE

107V




107V




46 - 50

16 - 20

175
145 6.89
5.71
14.2
14.2 31.2
31.2
2.2
2.4 32
35

107V




111V




175
161 6.89
6.34
14.2
14.8 31.2
32.5

2.2

32

107H




107H




175
145 6.89
5.71
14.2
14.2 31.2
31.2
2.2
2.4 32
35

106W




110W




180
189 7.09
7.44
13.6
14.8 30.0
32.7

2.2

32

106V




110V




180
189 7.09
7.44
13.6
14.8 30.0
32.7

2.2

32

105W




108W




180
197 7.09
7.76
13.6
14.7 30.0
32.3
2.2
2.3 32
33
BMW X6 I (E71) [2008 .. 2012]
xDrive30d
232 hp
Generation

: I (E71) [2008 .. 2012]

Production

: [2008 .. 2010]

Power

:

232 hp

|

173 kW

|

235 PS

Engine

:

, Diesel
Center Bore / Hub Bore

:

front axle:

74.1mm

rear axle:

72.6mm

Wheel Fasteners

: Lug bolts
mm

mm

inches

kg

lb

bar

psi

OE

107V




107V




46 - 50

16 - 20

175
145 6.89
5.71
14.2
14.2 31.2
31.2
2.2
2.4 32
35

107H




107H




175
145 6.89
5.71
14.2
14.2 31.2
31.2
2.2
2.4 32
35

107V




111V




175
161 6.89
6.34
14.2
14.8 31.2
32.5

2.2

32

106W




110W




180
189 7.09
7.44
13.6
14.8 30.0
32.7

2.2

32

106V




110V




180
189 7.09
7.44
13.6
14.8 30.0
32.7

2.2

32

105W




108W




180
197 7.09
7.76
13.6
14.7 30.0
32.3
2.2
2.3 32
33
BMW X6 I (E71) [2008 .. 2012]
xDrive35d
282 hp
Generation

: I (E71) [2008 .. 2012]

Production

: [2008 .. 2010]

Sales regions

:

Europe

,

Russia+

Power

:

282 hp

|

210 kW

|

286 PS

Engine

: 3.0 L,

, Diesel
Center Bore / Hub Bore

:

front axle:

74.1mm

rear axle:

72.6mm

Wheel Fasteners

: Lug bolts
mm

mm

inches

kg

lb

bar

psi

OE

107V




107V




46 - 50

16 - 20

175
145 6.89
5.71
14.2
14.2 31.2
31.2
2.2
2.4 32
35

107V




111V




175
161 6.89
6.34
14.2
14.8 31.2
32.5

2.2

32

107H




107H




175
145 6.89
5.71
14.2
14.2 31.2
31.2
2.2
2.4 32
35

106W




110W




180
189 7.09
7.44
13.6
14.8 30.0
32.7

2.2

32

106V




110V




180
189 7.09
7.44
13.6
14.8 30.0
32.7

2.2

32

105W




108W




180
197 7.09
7.76
13.6
14.7 30.0
32.3
2.2
2.3 32
33
BMW X6 I (E71) [2008 .. 2012]
xDrive35i
300 hp
Generation

: I (E71) [2008 .. 2012]

Production

: [2008 .. 2010]

Sales regions

:

USA+

,

Canada

Power

:

300 hp

|

224 kW

|

305 PS

Engine

: 3.0 L,

, Petrol
Center Bore / Hub Bore

:

front axle:

74.1mm

rear axle:

72.6mm

Wheel Fasteners

: Lug bolts
mm

mm

inches

kg

lb

bar

psi

OE

107V




107V




46 - 50

16 - 20

175
145 6.89
5.71
14.2
14.2 31.2
31.2
2.2
2.4 32
35

107H




107H




175
145 6.89
5.71
14.2
14.2 31.2
31.2
2.2
2.4 32
35

107V




111V




175
161 6.89
6.34
14.2
14.8 31.2
32.5

2.2

32

106V




110V




180
189 7.09
7.44
13.6
14.8 30.0
32.7

2.2

32

106W




110W




180
189 7.09
7.44
13.6
14.8 30.0
32.7

2.2

32

105W




108W




180
197 7.09
7.76
13.6
14.7 30.0
32.3
2.2
2.3 32
33
BMW X6 I (E71) [2008 .. 2012]
xDrive35i
302 hp
Generation

: I (E71) [2008 .. 2012]

Production

: [2008 .. 2012]

Sales regions

:

Europe

,

Russia+

,

Middle East

Power

:

302 hp

|

225 kW

|

306 PS

Engine

: 3.0 L,

, Petrol
Center Bore / Hub Bore

:

front axle:

74.1mm

rear axle:

72.6mm

Wheel Fasteners

: Lug bolts
mm

mm

inches

kg

lb

bar

psi

OE

107V




107V




46 - 50

16 - 20

175
145 6.89
5.71
14.2
14.2 31.2
31.2
2.2
2.4 32
35

107H




107H




175
145 6.89
5.71
14.2
14.2 31.2
31.2
2.2
2.4 32
35

107V




111V




175
161 6.89
6.34
14.2
14.8 31.2
32.5

2.2

32

106W




110W




180
189 7.09
7.44
13.6
14.8 30.0
32.7

2.2

32

106V




110V




180
189 7.09
7.44
13.6
14.8 30.0
32.7

2.2

32

105W




108W




180
197 7.09
7.76
13.6
14.7 30.0
32.3
2.2
2.3 32
33
BMW X6 I (E71) [2008 .. 2012]
xDrive35i (ABA-FG30)
302 hp
Model Code / Japan

: ABA-FG30

Generation

: I (E71) [2008 .. 2012]

Production

: [2008 .. 2010]

Power

:

302 hp

|

225 kW

|

306 PS

Engine

:

, Petrol
Center Bore / Hub Bore

:

front axle:

74.1mm

rear axle:

72.6mm

Wheel Fasteners

: Lug bolts
mm

mm

inches

kg

lb

bar

psi

OE

107V




111V




46 - 50

19 - 23

175
161 6.89
6.34
14.2
14.8 31.2
32.5

2.2

32

107V




107V




175
145 6.89
5.71
14.2
14.2 31.2
31.2
2.2
2.4 32
35

107H




107H




175
145 6.89
5.71
14.2
14.2 31.2
31.2
2.2
2.4 32
35

106V




110V




180
189 7.09
7.44
13.6
14.8 30.0
32.7

2.2

32

106W




110W




180
189 7.09
7.44
13.6
14.8 30.0
32.7

2.2

32

105W




108W




180
197 7.09
7.76
13.6
14.7 30.0
32.3
2.2
2.3 32
33
BMW X6 I (E71) [2008 .. 2012]
xDrive35i (ABA-FG35)
302 hp
Model Code / Japan

: ABA-FG35

Generation

: I (E71) [2008 .. 2012]

Production

: [2010 .. 2010]

Power

:

302 hp

|

225 kW

|

306 PS

Engine

:

, Petrol
Center Bore / Hub Bore

:

front axle:

74.1mm

rear axle:

72.6mm

Wheel Fasteners

: Lug bolts
mm

mm

inches

kg

lb

bar

psi

OE

107V




111V




46 - 50

19 - 23

175
161 6.89
6.34
14.2
14.8 31.2
32.5

2.2

32

107V




107V




175
145 6.89
5.71
14.2
14.2 31.2
31.2
2.2
2.4 32
35

107H




107H




175
145 6.89
5.71
14.2
14.2 31.2
31.2
2.2
2.4 32
35

106V




110V




180
189 7.09
7.44
13.6
14.8 30.0
32.7

2.2

32

106W




110W




180
189 7.09
7.44
13.6
14.8 30.0
32.7

2.2

32

105W




108W




180
197 7.09
7.76
13.6
14.7 30.0
32.3
2.2
2.3 32
33
BMW X6 I (E71) [2008 .. 2012]
xDrive35i (DBA-FG35)
302 hp
Model Code / Japan

: DBA-FG35

Generation

: I (E71) [2008 .. 2012]

Production

: [2010 .. 2012]

Power

:

302 hp

|

225 kW

|

306 PS

Engine

:

, Petrol
Center Bore / Hub Bore

:

front axle:

74.1mm

rear axle:

72.6mm

Wheel Fasteners

: Lug bolts
mm

mm

inches

kg

lb

bar

psi

OE

107V




111V




46 - 50

19 - 23

175
161 6.89
6.34
14.2
14.8 31.2
32.5

2.2

32

107V




107V




175
145 6.89
5.71
14.2
14.2 31.2
31.2
2.2
2.4 32
35

107H




107H




175
145 6.89
5.71
14.2
14.2 31.2
31.2
2.2
2.4 32
35

106V




110V




180
189 7.09
7.44
13.6
14.8 30.0
32.7

2.2

32

106W




110W




180
189 7.09
7.44
13.6
14.8 30.0
32.7

2.2

32

105W




108W




180
197 7.09
7.76
13.6
14.7 30.0
32.3
2.2
2.3 32
33
BMW X6 I (E71) [2008 .. 2012]
xDrive40d
302 hp
Generation

: I (E71) [2008 .. 2012]

Production

: [2010 .. 2012]

Sales regions

:

Europe

,

Russia+

Power

:

302 hp

|

225 kW

|

306 PS

Engine

: 3.0 L,

, Diesel
Center Bore / Hub Bore

:

front axle:

74.1mm

rear axle:

72.6mm

Wheel Fasteners

: Lug bolts
mm

mm

inches

kg

lb

bar

psi

OE

107V




107V




46 - 50

16 - 20

175
145 6.89
5.71
14.2
14.2 31.2
31.2
2.2
2.4 32
35

107H




107H




175
145 6.89
5.71
14.2
14.2 31.2
31.2
2.2
2.4 32
35

107V




111V




175
161 6.89
6.34
14.2
14.8 31.2
32.5

2.2

32

106W




110W




180
189 7.09
7.44
13.6
14.8 30.0
32.7

2.2

32

106V




110V




180
189 7.09
7.44
13.6
14.8 30.0
32.7

2.2

32

105W




108W




180
197 7.09
7.76
13.6
14.7 30.0
32.3
2.2
2.3 32
33
BMW X6 I (E71) [2008 .. 2012]
xDrive50i
400 hp
Generation

: I (E71) [2008 .. 2012]

Production

: [2008 .. 2012]

Sales regions

:

USA+

,

Canada

Power

:

400 hp

|

298 kW

|

405 PS

Engine

: 4.4 L,

, Petrol
Center Bore / Hub Bore

:

front axle:

74.1mm

rear axle:

72.6mm

Wheel Fasteners

: Lug bolts
mm

mm

inches

kg

lb

bar

psi

OE

107V




107V




46 - 50

16 - 20

175
145 6.89
5.71
14.2
14.2 31.2
31.2
2.2
2.4 32
35

107H




107H




175
145 6.89
5.71
14.2
14.2 31.2
31.2
2.2
2.4 32
35

107V




111V




175
161 6.89
6.34
14.2
14.8 31.2
32.5

2.2

32

106V




110V




180
189 7.09
7.44
13.6
14.8 30.0
32.7

2.2

32

106W




110W




180
189 7.09
7.44
13.6
14.8 30.0
32.7

2.2

32

105W




108W




180
197 7.09
7.76
13.6
14.7 30.0
32.3
2.2
2.3 32
33
BMW X6 I (E71) [2008 .. 2012]
xDrive50i
402 hp
Generation

: I (E71) [2008 .. 2012]

Production

: [2008 .. 2012]

Sales regions

:

Europe

,

Russia+

,

Middle East

Power

:

402 hp

|

300 kW

|

408 PS

Engine

: 4.4 L,

, Petrol
Center Bore / Hub Bore

:

front axle:

74.1mm

rear axle:

72.6mm

Wheel Fasteners

: Lug bolts
mm

mm

inches

kg

lb

bar

psi

OE

107V




107V




46 - 50

16 - 20

175
145 6.89
5.71
14.2
14.2 31.2
31.2
2.2
2.4 32
35

107H




107H




175
145 6.89
5.71
14.2
14.2 31.2
31.2
2.2
2.4 32
35

107V




111V




175
161 6.89
6.34
14.2
14.8 31.2
32.5

2.2

32

106W




110W




180
189 7.09
7.44
13.6
14.8 30.0
32.7

2.2

32

106V




110V




180
189 7.09
7.44
13.6
14.8 30.0
32.7

2.2

32

105W




108W




180
197 7.09
7.76
13.6
14.7 30.0
32.3
2.2
2.3 32
33