Source for tire and wheel application fitment data
Last Update: Dec. 5, 2023, 10:36 a.m.
Search Form for vehicle model, tire size or rims

Choose a tab below to get fitment data for your vehicle or to find vehicles matching your criteria.
2005 Opel Signum

Wheel fitment guide

Find out what wheels and tires fit 2005 Opel Signum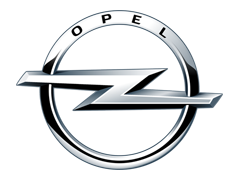 Please select the 2005 Opel Signum vehicle modifications below and check tables to get wheel size, tire size, bolt pattern (PCD), rim offset and other wheel fitment parameters. All vehicle modifications are grouped by generation. If necessary, you can filter them by sales distribution region.
Opel Signum
Facelift [2005 .. 2008]
Generation
Filter by region: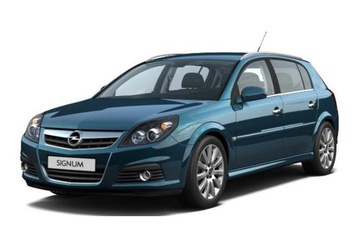 2005 Opel Signum

Facelift [2005 .. 2008] - Modifications
Opel Signum
2003 .. 2005
Generation
Filter by region:
2005 Opel Signum

2003 .. 2005 - Modifications
Opel Signum 2003 .. 2005
1.8i
121 hp
Generation

: 2003 .. 2005

Production

: [2003 .. 2005]

Power

:

121 hp

|

90 kW

|

122 PS

Engine

: 1.8 L,

, Petrol
Wheel Fasteners

: Lug bolts

unknown
mm

mm

inches

kg

lb

bar

psi

OE

205/55R16

91H

6.5Jx16 ET41

39 - 43

136

5.35

10.0

22.1

OE

215/55R16

93H

6.5Jx16 ET41

39 - 43

136

5.35

10.7

23.5

195/65R15

91Q

6.5Jx15 ET35

33 - 37

130

5.12

10.2

22.5

215/50R17

91W

7Jx17 ET41

39 - 43

143

5.63

10.5

23.1

225/45R17

91W

7Jx17 ET41

39 - 43

143

5.63

10.1

22.2

225/45R18

91W

7.5Jx18 ET41

39 - 43

149

5.87

10.5

23.1

235/35R19

91W

8Jx19 ET43

41 - 45

157

6.18

9.9

21.8
Opel Signum 2003 .. 2005
1.9 CDTI
118 hp
Generation

: 2003 .. 2005

Production

: [2004 .. 2005]

Power

:

118 hp

|

88 kW

|

120 PS

Engine

: 1.9 L,

, Diesel
Wheel Fasteners

: Lug bolts

unknown
mm

mm

inches

kg

lb

bar

psi

OE

91H

39 - 43

136

5.35

10.0

22.1

OE

93H

39 - 43

136

5.35

10.7

23.5

91Q

33 - 37

130

5.12

10.2

22.5

91W

39 - 43

143

5.63

10.5

23.1

91W

39 - 43

143

5.63

10.1

22.2

91W

39 - 43

149

5.87

10.5

23.1

91W

41 - 45

157

6.18

9.9

21.8